Our Story: KEEP SOLUTIONS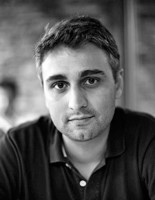 Hi everyone! My name is Miguel and I'm the CEO of KEEP SOLUTIONS a small-medium enterprise that provides advanced services for information management and digital preservation. We are especially focused on the patrimonial, scientific and cultural markets (e.g. universities, archives, libraries, museums).
For us, E-ARK represents an amazing opportunity to put into practice various long-lasting ideas about systems' integration and interoperability. Archives are among our most important clients, and its heart-breaking to us to see archivists struggling to keep up with the overwhelming amount of documentation that is entrusted to them on a daily basis. It is our belief that the conventional acquisition process in place in most archives today does not cope well with the increasing volume of digital information.
We entered this consortium with the goal of showing the world that is possible to have high quality, easy to maintain, interoperable communication channels between producers and the long-term digital preservation-oriented archives. In the pursue of that goal, E-ARK is quintessential. Not only it defines how the flow of information should happen between these two entities, but also, how the exchanged information should look like.